You could increase your business credit score with 12 easy payments
One of the exciting benefits of a Cashplus Business bank account is the potential to improve your business credit score with the Business Creditbuilder. With this add-on, you could give your business credit score the boost it deserves. And this could help with many things, including getting business loans and credit cards.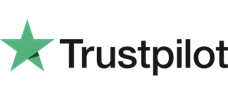 Carl (03/05/22)
"Excellent for rebuilding poor credit. I've taken out their credit build option twice now, it effectively builds credit history over time and is worth the costs."
Caroline (12/08/21)
"The use of my Cashplus account has greatly improved my credit rating"
Is Business Creditbuilder right for me?
If your business doesn't have a credit history or your business credit score could use a boost, Business Creditbuilder can help get you moving in the right direction. Unique to Cashplus, it takes a few minutes to set up, with no extra costs – just the standard monthly fee you already pay.
To apply:
Select Business Creditbuilder under 'Add-Ons' in Online banking. There are no joining fees.

Read the terms and commit to making all your monthly fee payments on time for one year. These are the same payments you already make each month and you don't pay a penny in interest or other costs.

Make your payments on time and your credit score could improve. After one year your Business Creditbuilder will complete but your Cashplus Business bank account monthly payments will continue as normal.

If you're wondering, no monthly payments will be returned to you at the end of your Creditbuilder agreement. That's because your Creditbuilder payments covered your monthly account fee and are used to demonstrate to the credit reference agencies that your payments were regular and on-time.
Already have a Cashplus Business Extra Account? Simply add Business Creditbuilder to your account via Online banking, with no joining fees. Too easy.
New to Cashplus? You'll need to open a Cashplus Business Extra Bank Account & once you've activated your card, the Business Creditbuidler will be available as an add-on in Online banking.
Representative example:
Amount lent: £108 for 12 months
Payments: 12 monthly payments of £9.00
Total amount payable: £108
Interest rate: 0%
Representative APR: 0% APR
Easy to track, fully transparent
Track your progress through the Creditbuilder dashboard in Online banking, including your payment dates, outstanding balance and payment history.
Business Creditbuilder FAQs
Business Creditbuilder is a 12-month loan that you repay over 12 monthly payments

We lend you the equivalent of 12 months in account fees (£108 with a Business Extra  account)

We hold these funds for you, so you won't see them in your account and won't be able to spend them

You'll need to pay your monthly account fee as normal and we take it as a payment against your Creditbuilder loan, which we report to the Credit Reference Agencies

Once you've made all 12 payments on time, you'll have successfully paid off your Business Creditbuilder loan, which could help improve your business credit score

Business Creditbuilder works by committing you to a set of monthly payments across 12 months for the running of your account. We report your monthly repayments to the credit reference agencies against your business trading name. This activity represents a history of your business managing repayments on time and repaying responsibly.

Here's how it works:

With Business Creditbuilder, you sign up to a year-long contract to pay your 12 monthly account fees in full and on time.

Just like a credit card, monthly payments are reported to the main credit reference agencies. It represents a history of your business managing repayments on time and repaying responsibly.

As long as you pay your monthly fees on time and manage any other credit you have in the same way, the credit reference agencies will see this as a sign your business can handle credit responsibly, which could improve your credit score

Building a good credit history can take time, which is why Creditbuilder lasts for a full 12 months and also why you may have to wait three months to see an initial improvement in your score.

You can cancel your Business Creditbuilder at any time within the first 14 days of signing up (the cooling off period). After this time, you still have the option to cancel however will be required to pay the outstanding Business Creditbuilder balance upfront.

To cancel Business Creditbuilder early, please call Customer Services on 0330 024 0924 to process the request and any outstanding balance. You would still be required to pay the ongoing monthly account fee for your account, so you may be better suited to change to our Business Go account, that doesn't come with a monthly account fee. Customer Services can walk you through your options.

Remember though, Business Creditbuilder doesn't cost you any more than having a Cashplus Business Extra Account and could help improve your business credit score and rating.
Terms and Conditions apply, including applicants being resident in the UK & aged 18+ and, if relevant, businesses being based in the UK.
For full website terms including information on Cashplus Bank, Mastercard and use of Trademarks, please see our full legal disclosures at https://www.cashplus.com/legal/.
Advanced Payment Solutions Limited (APS), trading as Cashplus Bank, is registered in England and Wales at Cottons Centre, Cottons Lane, London SE1 2QG (No.04947027). APS is authorised by the Prudential Regulation Authority and regulated by the Financial Conduct Authority and the Prudential Regulation Authority under Firm Reference Number 671140.
APS provides credit facilities subject to approval and affordability, and where accounts continue to meet APS credit criteria.