The Cashplus Current Account with added Creditbuilder
One of the best things about a Cashplus Current Account is its potential to improve your credit score without paying any extra. With our Creditbuilder add-on, you could give your credit score the boost it deserves.
Having a healthy credit rating is vital these days. It can help with everything from getting a mobile phone contract to having your mortgage application approved. In fact, Creditbuilder has already helped more than 200,000 people with all sort of credit issues.
Is Creditbuilder right for me?
If you've recently moved to the UK, don't have much credit history or your credit score could use some help, Creditbuilder is a handy tool to get you moving in the right direction. You'll be entering into a 12-month contract, so you should only sign up if you're sure you can commit to making all 12 payments on time.
How Creditbuilder works
1. Apply for the Cashplus Current Account and either add Creditbuilder during your application or once your account is activated
2. Creditbuilder is a 12-month loan equivalent to a year's worth of account fees (£71.40 with the Activeplus account), that you repay over 12 monthly payments
3. We hold these funds for you, so you won't see them in your account and won't be able to spend them
4. You pay your monthly account fee as normal and we take it as a payment against your Creditbuilder loan, which we report to the Credit Reference Agencies
5. Once you've made all 12 payments on time, you'll have successfully paid off your Creditbuilder loan, which could help improve your credit score and rating
Ready to apply? You'll need to open a Cashplus Current Account and request Creditbuilder as an add-on during the application.
Representative Example
Amount lent: £71.40 for 12 months
Payments: 12 monthly payments of £5.95
Total amount payable: £71.40
Interest rate: 0%
Representative APR: 0% APR
See for yourself how well Creditbuilder works
Different credit rating agencies use different score systems, so to make the Creditbuilder results easy to understand, we've translated the actual scores out of a maximum score of 999 points. *
People who'd never had credit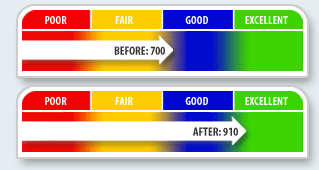 That's an average credit score increase of 30% - and those extra points could make a big difference to your credit status. For example, an increase like this could be the difference between getting a great mobile phone on a contract rather than just a basic pay-as-you-go deal.
People who had a poor rating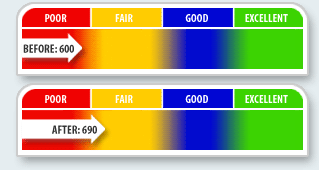 That's an average credit score increase of 15% - which could be the difference between being approved or declined for a credit card.
People who already had a good rating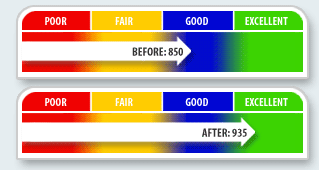 That's an average credit score increase of 10% - which could mean getting a better interest rate on your mortgage or bank loan.
*This credit score analysis was carried out with a leading UK Credit Reference Agency over a 12-month period for existing Creditbuilder customers. Results may vary for each individual. Other credit agreements may have also influenced customer credit ratings in accordance with their repayment history.

Terms and Conditions apply, including applicants being resident in the UK & aged 18+ and, if relevant, businesses being based in the UK. For full website terms including information on Cashplus, Mastercard and use of Trademarks, please see our full legal disclosures at https://www.cashplus.com/legal/. **Credit facilities are provided by Advanced Payment Solutions Ltd (APS) and are subject to the AFL Cashplus e-money account being in good standing and applicants aged 18+. APS is authorised and regulated by the Financial Conduct Authority for consumer credit activities (Registration No. 671140). ♦Calls to 03 numbers cost no more than a national rate call to a 01 or 02 number and will count towards inclusive minutes in the same way as 01 and 02 calls. Calls may be recorded.