Increase your credit score with 12 easy payments
One of the best things about a Cashplus Bank Account is its potential to improve your credit score without paying any extra. With our Creditbuilder add-on, you could give your credit score the boost it deserves which can help with everything from getting a mobile phone contract to having your mortgage application approved.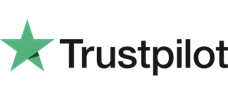 Carl (03/05/22)
"Excellent for rebuilding poor credit. I've taken out their credit build option twice now, it effectively builds credit history over time and is worth the costs."
Caroline (12/08/21)
"The use of my Cashplus account has greatly improved my credit rating"
Is Creditbuilder right for me?
If you've recently moved to the UK, don't have much credit history or your credit score could use some help, Creditbuilder is a handy tool to get you moving in the right direction. You'll be entering into a 12 month contract, so you should only sign up if you're sure you can commit to making all 12 payments on time.
How Creditbuilder works
Creditbuilder is a 12-month loan that you repay over 12 monthly payments.

We lend you the equivalent of 12 months in account fees (£71.40 with an Activeplus or £119.40 with a Deluxe).

We hold these funds for you, so you won't see them in your account and won't be able to spend them.

You pay your monthly account fee as normal and we take it as a payment against your Creditbuilder loan, which we report to the Credit Reference Agencies.

Once you've made all 12 payments on time, you'll have successfully paid off your Creditbuilder loan, which could help improve your credit score.
Getting Creditbuilder is simple
Already have a Cashplus Account? Simply add Creditbuilder to your account via Online banking, with no joining fees. Too easy.
Representative Example
Amount lent: £71.40 for 12 months
Payments: 12 monthly payments of £5.95
Total amount payable: £71.40
Interest rate: 0%
Representative APR: 0% APR
Easy to track, fully transparent
Track your progress through the Creditbuilder dashboard in Online banking or through the Cashplus banking app. There's lots of useful information here, including your payment dates, outstanding balance and payment history.
Terms and Conditions apply, including applicants being resident in the UK & aged 18+ and, if relevant, businesses being based in the UK.
For full website terms including information on Cashplus Bank, Mastercard and use of Trademarks, please see our full legal disclosures at https://www.cashplus.com/legal/.
Advanced Payment Solutions Limited (APS), trading as Cashplus Bank, is registered in England and Wales at Cottons Centre, Cottons Lane, London SE1 2QG (No.04947027). APS is authorised by the Prudential Regulation Authority and regulated by the Financial Conduct Authority and the Prudential Regulation Authority under Firm Reference Number 671140.
APS provides credit facilities subject to approval and affordability, and where accounts continue to meet APS credit criteria.